Buy at the airport, pick up when you return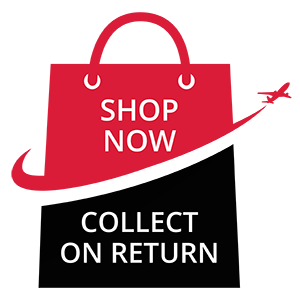 Like pre-flight shopping but hate struggling with the extra bags? With Shop & Collect you don't have to: just buy before you fly, then pick up your purchases on your return. Shop & Collect is a FREE service, available when you are flying within the UK.
We will store your goods securely whilst you are away and insure them. Upon your return to the airport, they will be ready and waiting for you at a convenient collection point, after you have claimed your luggage and cleared customs.
The collection point is at the designated Shop & Collect Pick-Up Point located in the International Arrivals corridor and for domestic arriving passengers, follow the directions to domestic baggage and the store is located around the corner from the Dalcross Ticket Desk.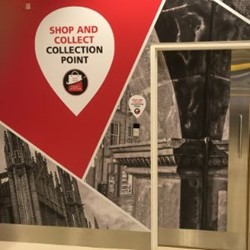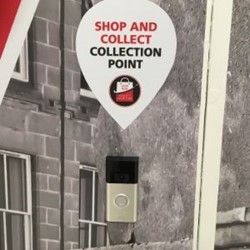 Passengers wishing to collect Shop & Collect purchases should locate the Pick-Up point and press the doorbell at the front of the unit following which a member of the airport team will connect with you. Following this, we will join you at the Pick-Up Point and reunite you with your goods.
To use the service when shopping in one of our stores, simply tell the assistant in-store that you would like to Shop & Collect, give them your details and they will take care of the rest for you. And don't feel you have to stop after the first shop - this convenient service means you can shop in all stores and still not have to carry anything.
Shop & Collect is perfect if you plan to buy fragile or heavy items, but it also lets you take advantage of time-limited special offers. In addition, it's a great way to get around the current restrictions on carrying liquids on your return flight.
So why not go for that extra fragrance, large cuddly toy or a bottle of brandy?
Terms & conditions
Once goods are paid for, AIA will hold and store the goods securely until the passenger returns to this airport. The passenger is then required to collect their good upon the return at the collection point detailed below. Please retain the receipt for presentation when collecting your goods. You will also be required to show another form of identification. Goods will be disposed of if they are not collected after 6 months from the planned return travel date or if they are perishable and passed their sell-by date.
Prefer to do your shopping in advance?  Try our Reserve and Collect service