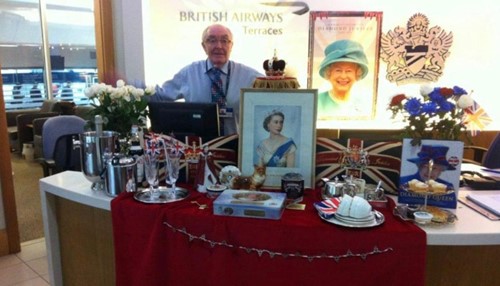 Aberdeen International Airport was saddened to learn of the passing of a popular face for many years across the airport, Gordon Martin.
Always well presented and looking the part, this year would have been Gordon's 50th year working at the airport.
Colleagues from across the campus have shared their love for Gordon who started at Aberdeen International Airport back in 1973.
A well-connected man, Gordon joined Scottish Express Catering on the east side of the airfield after previously working at Prestwick Airport.
While the names of the caterers changed over the years, Laird, Steels, Forty & Alpha, the ever constant was Gordon.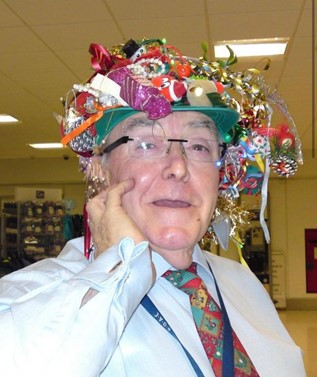 A BA Lounge Manager for years, his staff always referred to him as Mr Martin, due to the respect they had for him.
The lounge he started at is where Costa Coffee stands today in the terminal.
Gordon worked with Baxter Story, Compass and was very fond of working at the bar.
He would often tell the story of how he cooked an omelette for Princess Margaret after a flight was delayed.
A royal connection would pay off when Gordon arranged for the Duchess of Cornwall to open the new BA Lounge in Aberdeen in 1996.
So respected and well thought of as an ambassador for BA that they recognised him with an award for the best staff member they didn't employ.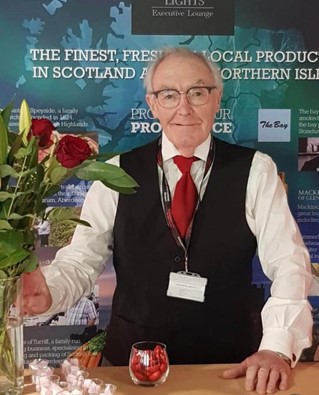 Fondness for Gordon is never hard to find at Aberdeen, the snow clearing teams of years gone by were always well fed by him.
A total professional, anything he could get involved with at the airport he would gladly take part in. If he needed to shake a charity tin, help organise the BA Ball or simply wear a silly hat, Gordon was there and cared.
It would be remiss for any tribute to Gordon not to mention his renowned displays in the lounge. Whether it was Halloween, Easter or Burns Night, Gordon had a display.
One year, while doing his patented Wimbledon display, unbeknownst to Gordon, a member of the Lawn Tennis Association happened to be travelling through Aberdeen.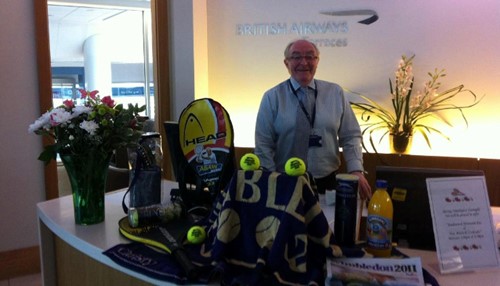 It was then he received a book from the LTA as a thank you for his display.
People agree that Gordon liked things done right, and those he brought under his wing, mostly youngsters at the time, were better for it.
Thank you for your years of service Gordon, we hope we have done right by you with our tribute.