British Airways is a full-service global airline, offering year-round low fares with an extensive global route network flying to and from centrally-located airports.
British Airways flies from Aberdeen Airport to London Heathrow.
British Airways Destinations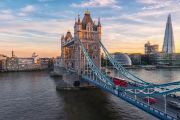 British Airways Aberdeen Airport
Airport Services and Facilities
Check out the services and facilities available at Aberdeen Airport before your British Airways flight
Learn More
Book Airport Parking
Book your airport parking online in advance to save both time and money before your British Airways flight
Book Now
Airport Lounge
Enjoy panoramic runway views and a taste of the best food and drink options that Aberdeenshire has to offer.
Book Lounge Access
Cabin Baggage
British Airways Baggage Allowances
1 handbag/laptop bag (23kg 40x30x15cm)
1 additional cabin bag (23kg 56x45x25cm)
Infants under 2: 1 cabin bag for items required during flight (23kg 56x45x25cm)
Learn More
Need to get in touch with British Airways?
Contact British Airways
Please see British Airways Website for detailed contact information.
International Code: BA
Departs From: Terminal 1