BH Air is a private charter airline with main base in Sofia. In the summer, the company operates flights from Bourgas and Varna airports to the UK, Scandinavia, Italy and other European countries. Also, flights to Africa, Asia, and the Middle East are operated for groups traveling in connection with cultural and sports events and on business.
BH Air Destinations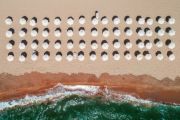 BH Air Aberdeen Airport
Airport Services and Facilities
Check out the services and facilities available at Aberdeen Airport before your BH Air flight
Learn More
Book Airport Parking
Book your airport parking online in advance to save both time and money before your BH Air flight
Book Now
Coronavirus Testing
Book your Rapid Antigen or PCR Test online before your BH Air flight
Cabin Baggage
BH Air Baggage Allowances
1 piece of hand baggage per passenger
Weight must not exceed 7 kg
60x40x30 cm
Bag should fit under seat or in overhead locker
Learn More
Need to get in touch with BH Air?
Contact BH Air
Contact information is available on BH Air Website.
International Code: BGH
Departs From: Terminal 1